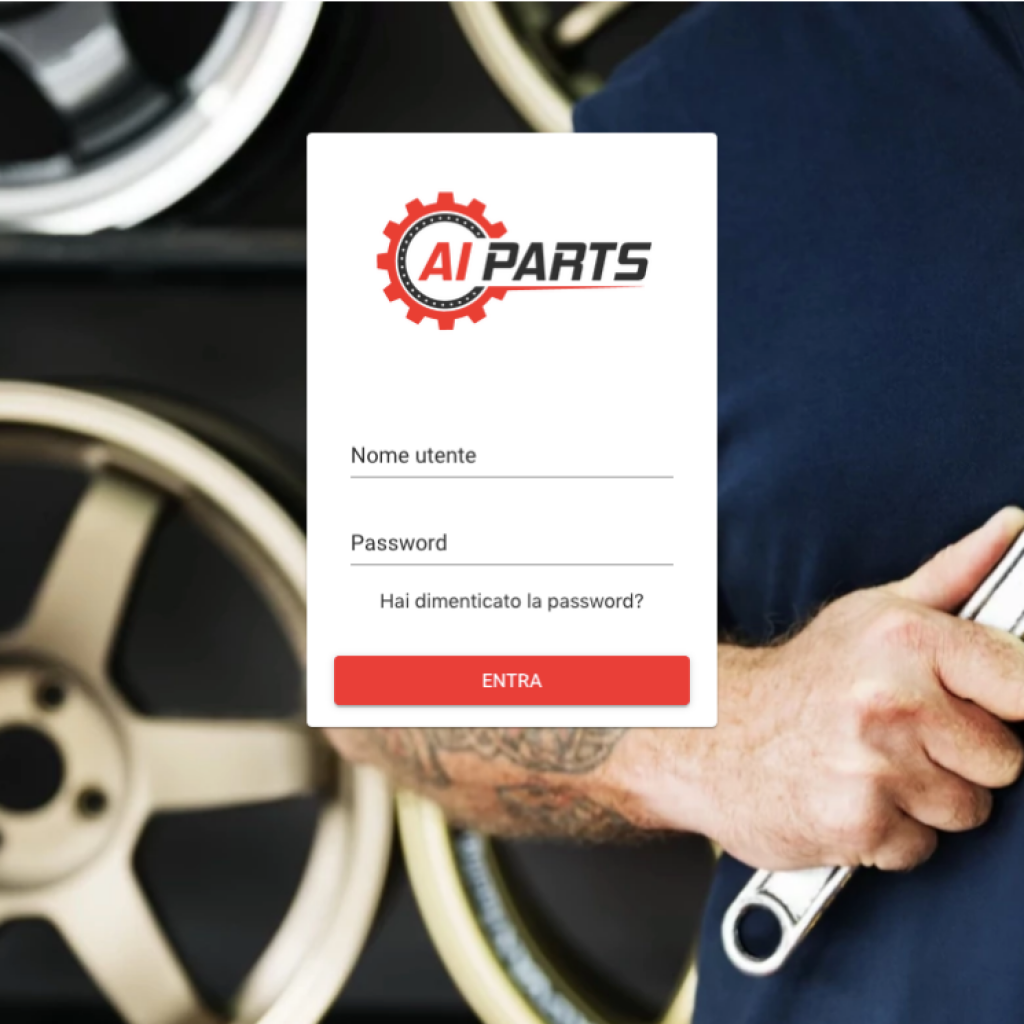 For the past months, AI Parts has been working hard on building three different products for the automotive maintenance market. Designed for different kinds of users, all share a common backbone: the startup's innovations in AI and machine learning technology.
With our recent patent being granted, we're even more excited to introduce to you the results of our hard work. Designed to revolutionize the industry, our software will ease work for trusty mechanics, help predict customer demand, and most importantly, provide a better experience for everyone who drives a car. 
First on the list is a toolkit for automotive maintenance providers.
TechPro – The Smart Workhorse
This app integrates every idea that AI Parts is built on. Designed for auto maintenance shops, the Techpro platform makes smart suggestions on replacement parts and spots errors before they can happen.
The platform leverages available research data on car parts, maintenance, expert user input, a rich supplier database, and a strong feedback system to do all the hard work.  
TechPro keeps its users from drowning in options for auto parts suppliers. The deal is simple: use AI and machine learning so users get the right parts, every time. This app will cut waiting times, shrink losses from ordering wrong or low-quality parts, and increase customer trust and satisfaction. 

EverDrive – Predictive Maintenance Dashboard – AI for Every Driver
ALL cars on the road share one need: maintenance. This powerful tool from AI Parts reduces the chances of "surprise" breakdowns for any driver. 
Using the Cox proportional hazards model, the dashboard uses AI to aggregate factors (weather, driving behavior, car make, condition, and many more) to predict when any car part will fail. This helps drivers seek preventive maintenance before minor fixes become big headaches. 
Mixing this technology with TechPro, the potential becomes endless! If a TechPro-powered maintenance provider can access predicted replacements or breakdowns, it can stock up on the right parts. Drivers and shop owners can finally say goodbye to ridiculous waiting times for parts and preventable breakdowns!
AI Parts has created a simple demonstration that can predict when you will need to replace your car battery or brake pads here. It's a rough demo but it's a good peek on what the technology will do and its ease-of-use.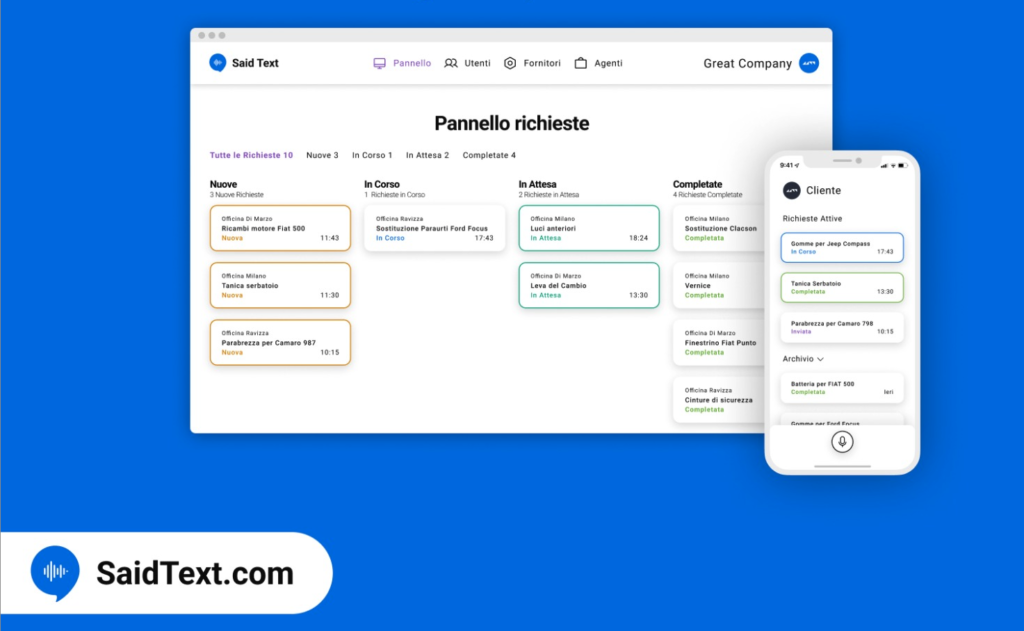 SaidText – Powerful AI that Goes Beyond Voice Memos
SaidText is an enterprise solution designed for uninterrupted work. Need to provide instructions to members of the team? Just talk to the app.
The app will go beyond translating words to text. Using AI, it will identify the urgency of your request and send it to the appropriate receiver. 
With TechPro and the Predictive Maintenance Dashboard, the SaidText app can be used to order automotive parts, file issues with vehicles, and other important tasks. Use the app and say "I need a set of 2012 Peugeot 205GTi spark plugs now!" and you'll get an estimated time of delivery before sunset. With TechPro's technology, you know you are getting the best choice every time without flicking through a list.
Beyond automotive, SaidText can be appropriated for other industries like hospitals, manufacturing, or other fast-paced industries where a static memo just won't do. 
The Hard Work Continues…
Automotive maintenance and the automotive aftersales industry is valued in the hundreds of billions. We think this giant global industry deserves impactful changes using the latest AI and machine learning technologies. As we enter the testing stage, we are making sure every day that our products and technology are ready for the real world before release. 
If you want to learn more about our products, please reach out to us or follow our LinkedIn page for constant updates: https://www.linkedin.com/company/ai-parts/