In the auto repair industry, building a loyal customer base means having return clients that will require constant maintenance. However, the benefits of having loyal, engaged, and convinced customers is beyond the individual. In fact, their entire impact on your success can be hard to measure. 
Aside from the business from loyal customers, these customers can also become organic advocates for your business. They can post reviews online recommending your business, mention you to friends or family, and become free, but very powerful word-of-mouth marketers. 
So how can you create this kind of customer that can bring in so much value and business to your repair shop? On this list, we look at the different ways you can "make" a loyal customer out of every new one that walks in your door.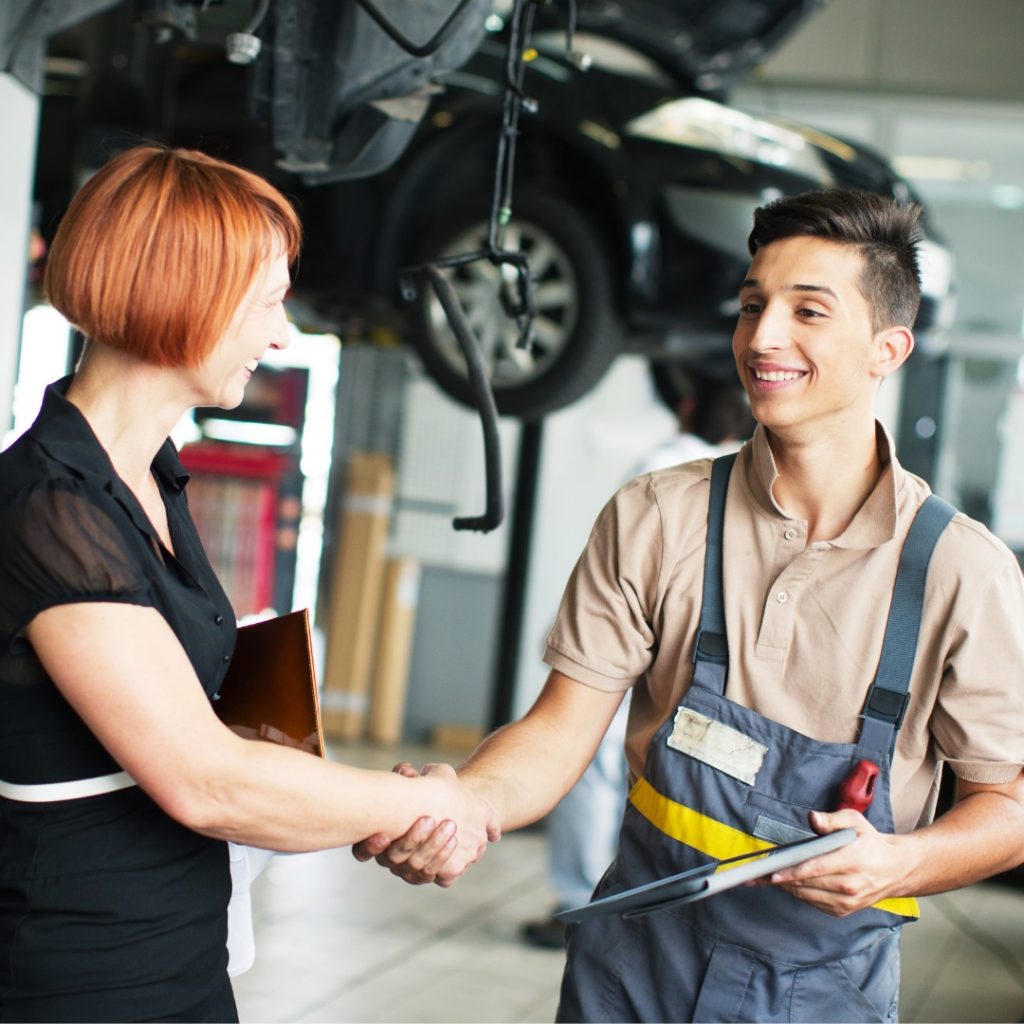 Keep in Touch
This is high up on this list because many car shop owners tend to just let customers go once the service has been rendered and payments have been settled. At this point in time, auto repair shops should treat the contact information they collect from clients like gold. 
Try to keep in touch by:
Checking in after 3-5 days since the service just to make sure everything is doing well.
Enrolling them to an e-mailing list where you can send newsletters, car care tips, special offers, etc. twice or thrice a month. 
You can also invite them to like your social media pages where you post updates twice or thrice a week. 
Aside from showing customers you care, the above activities can really maintain a level of brand awareness that lasts. 
A customer might just check-in for a diagnostic test once but by reaching out and giving them important information (that is never obtrusive!), they will be able to remember your name.
Always be respectful in these interactions. Don't force customers to respond and don't message them too often. Also, ask for their consent when using their information for marketing materials and give them a quick option to opt-out of the messages such as installing a small unsubscribe link in your e-mails.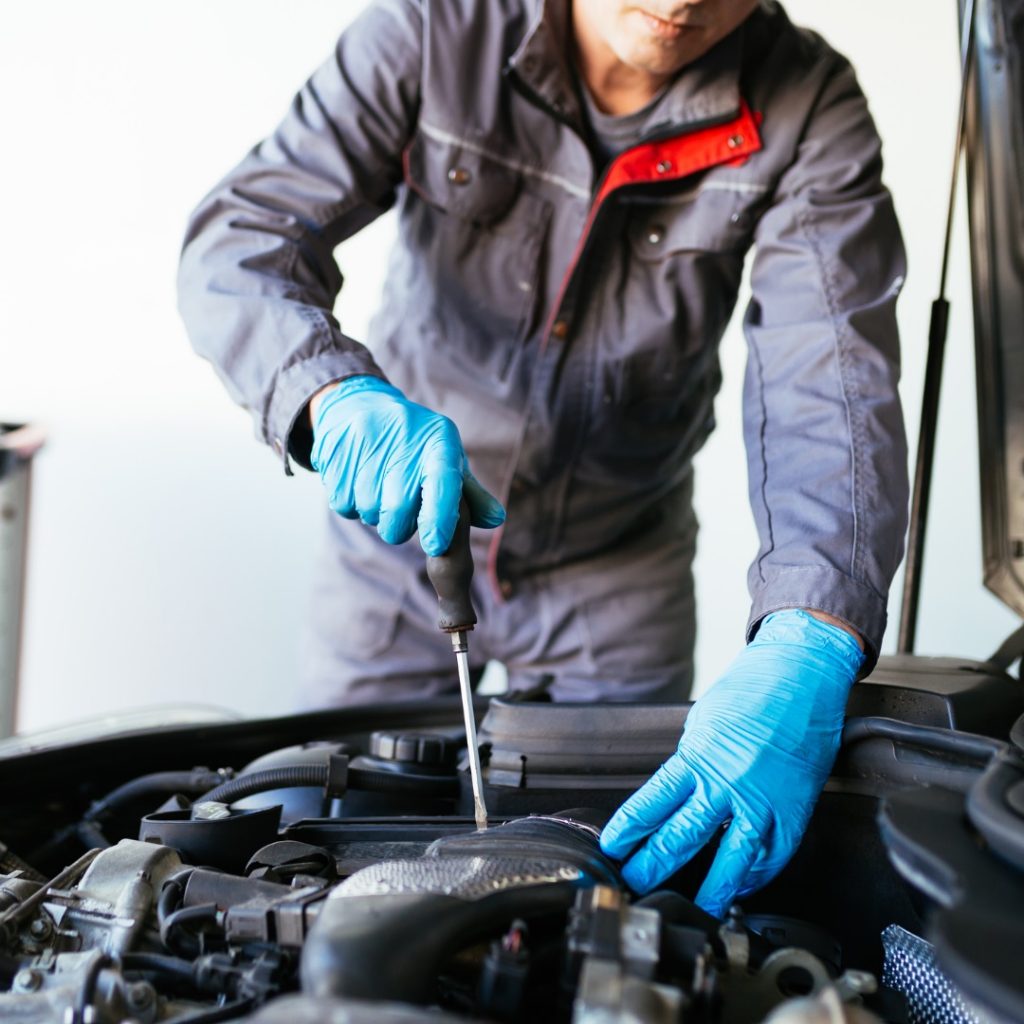 Show Impactful Honesty
Unfortunately, auto repair shops are on the receiving end of a lot of skepticism and mistrust. So the best way for you to counter this is to make it a point to show your shop's honesty.
On the previous post on our blog here, we suggested creating an honesty statement or policy. This can be displayed at your car shop or in a place of pride that customers can readily see. 
This is a great way to be upfront about your serious commitment to providing honest service. 
Another thing you can do is to demonstrate your honesty by giving them all their options, even those that might make them spend less on your business.
Especially during these uncertain times, money can be quite a challenge. By sincerely offering customs options that will save them money, they will know you are on their side and you will make it hard to forget your business. 
Also, avoid talking negatively about the car repair industry. Trying to destroy the reputation of other car shops is just welcoming negativity in your conversation. As an alternative, focus on the things you are doing differently to ensure honesty is a top policy at your establishment.
Rewards Program
Rewarding customers that repeatedly avail of services (such as 20% off on you next visit) or those that bring in new business will definitely strengthen brand loyalty. These "treats" can really boost the positive experience of clients. 
And if the new clientele experience great service and you follow all the advice on this list, you can be unlocking another batch of referrals. Eventually, the ball will just keep rolling for your business.
Participate in the Community 
One thing many small businesses like auto repair shops miss is their opportunity to become such an important part of their community. Simple gestures like hosting a workshop or small events can be a great way to meet people, build a positive image, and leave a mark in the community. 
Of course, there are many considerations (like budget, effort, and even post-pandemic safety) for these kinds of events but let this be a starting point for other ideas on how your auto repair shop can help your community.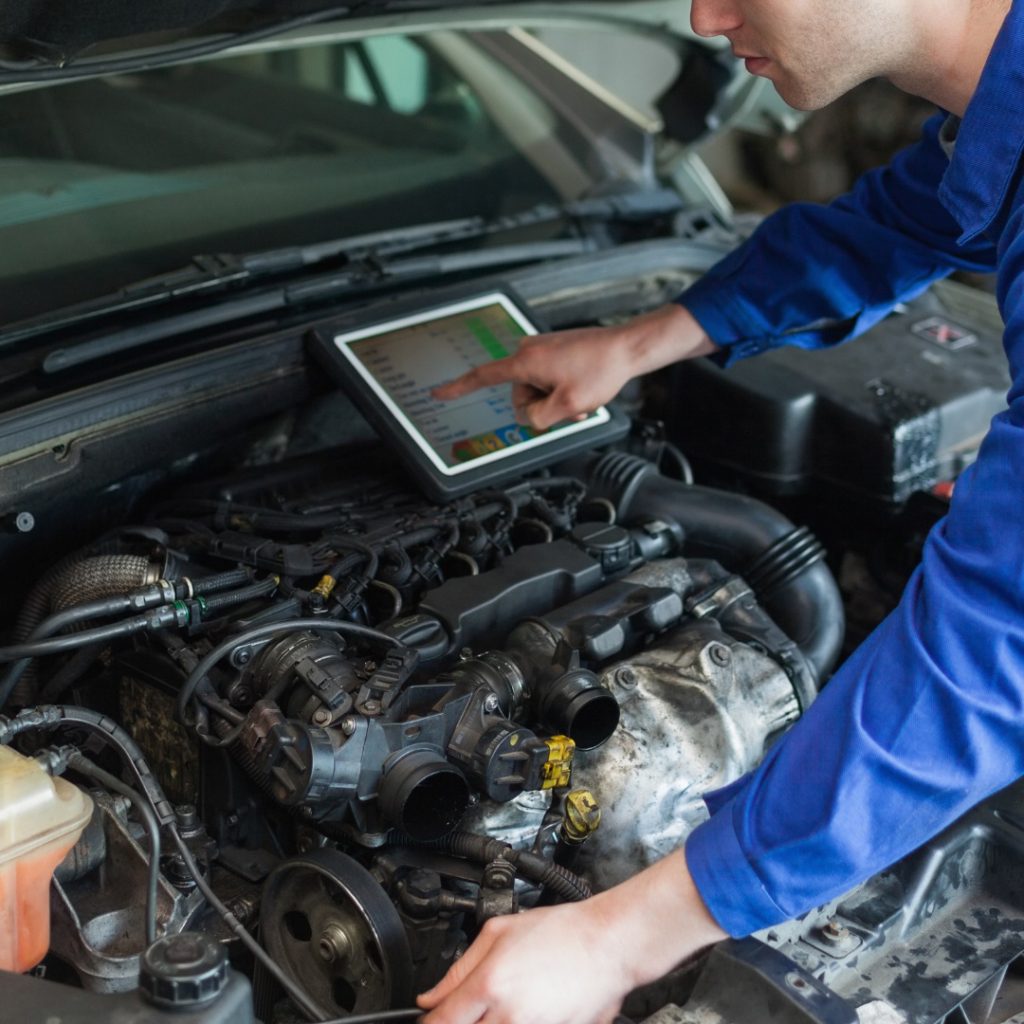 Innovate
To look at millennial behavior is a great way to find ways to improve your business. After all, they have already outpaced the boomers in the number of licensed drivers worldwide. 
And as millennials grew up along with rapid technological innovations, they expect the same tech-savvy quality from your business.
Technology attracts customers, builds trust and it lets them know their provider is using the best of what's available. They can also reap amazing benefits for businesses. 
At AI Parts, we create technology that safeguards your businesses from low-quality parts and suppliers, incompatibility issues, and other risks associated with aftermarket parts sourcing. Our auto repair shop software uses artificial intelligence to collect data from experts, the community, and other sources to direct you to the best, most compatible car parts for clients. It can also flag errors before they even happen.

Techpro exists in the same platform as Everdrive which car owners can use for preventive maintenance and lets your clients know when a part is about to breakdown and a trip to a mechanic is in order.
The vision is that all these technologies work together to automate the car maintenance experience of car owners as well as maintenance providers. 
So there you have it, FIVE awesome ways your business can build a loyal following. 
And as mentioned in the first paragraph, loyal customers that return to your shop impact your business not just through their spending at every visit. 
The word-of-mouth marketing they do, the brand loyalty they show online through posts, and even the morale boost of your business from having such a faithful following is difficult to price. Two things, however, are for sure: the impact of a loyal customer base is MASSIVE and your business should enjoy all of it.